by Grecia A. Sarigianni, Salsomaggiore 1986
We met Philip Hoffman at Salsomaggiore Festival. He is a Canadian director, who at present also teaches cinema, photography and video at Sheridan College Media Arts Department, Oakville Ontario. He is a graduate in Media Studies and is 30 years old. He brings Europe with him as his father is German and his mother is Polish (but from Czechoslovakia). Hoffman found himself in the cinematographic art at a young age, not through heritage (he is the first filmmaker in his family) but through… I don't knowl Where do artists come from? Hoffman had a photographic darkroom when he was 14, and, since then, he took pictures and shot autobiographical movies which later found a place in his diaristic productions. He has won awards in Canadian and American Festivals and he has participated at Edinburgh and Rotterdam Festivals.
How has he come to Salsomaggiore Film Festival in Italy? It is because Adriano Apra, Salso's Festival Director, saw Hoffman's films in Rotterdam and was so impressed with his work that Apra decided to invite Hoffman to Italy. Adriano Apra depicted below with Bernardo Bertolucci in Salso Film Festival 1981: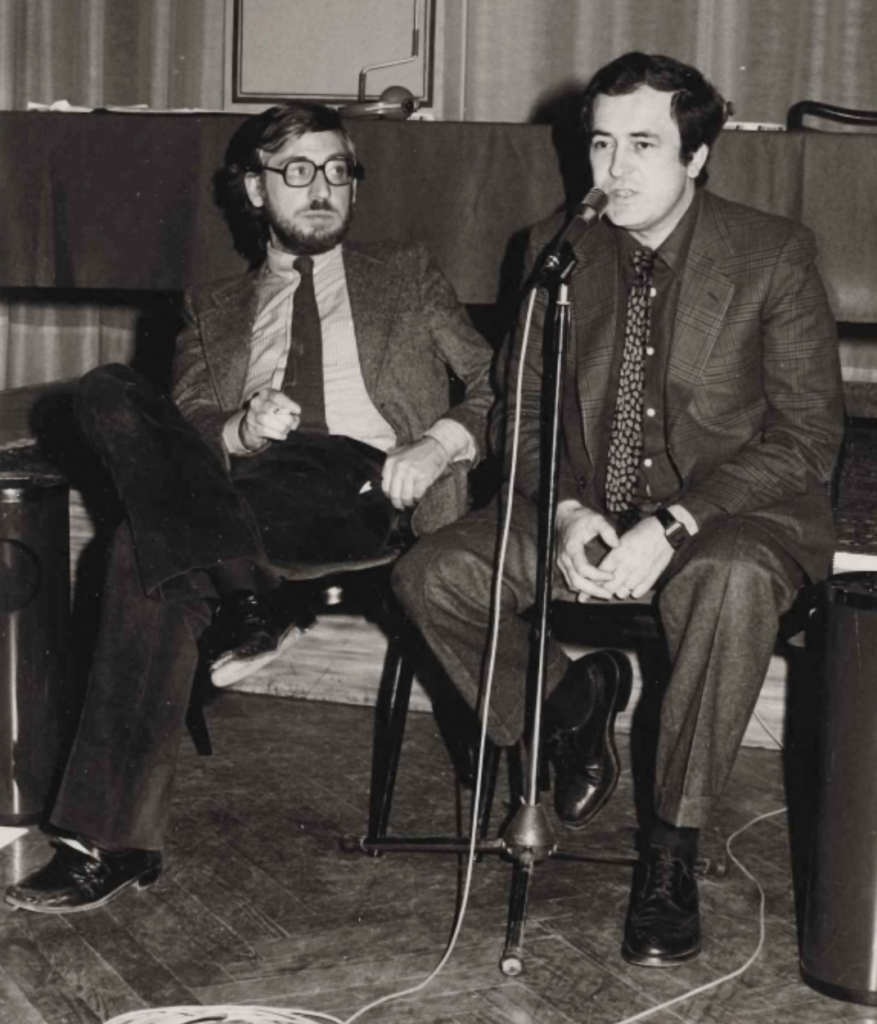 Philip Hoffman arrived in Salso with five short films, all out of competition: On the Pond, The Road Ended at the Beach, Somewhere Between Jalostotitlan and Encarnacion, ?O,ZOO!(The Makinq of a Fiction Film) and passing through/torn formations 
Usually the films of the Canadian Director are inspired by family life or what is happening around him; they are diaristic films and he works in a direct and uncomplicated way. "I usually do not use a script in preperation for a film. Scripts can create limits." he says, "I take pictures and shoot films, record sound, during my travels. Each film comes to light (evolves) slowly, instinctively."
The Road Ended at the Beach  is born of 7 years ('76 – '83) of intermittent travel through Canada and was inspired by the author of On the Road, Jack Kerouac and his idea of `spontaneous prose'. The film deals with, amongst other things, the filmmaker's delusions and realizations with respect to living the Kerouac myth.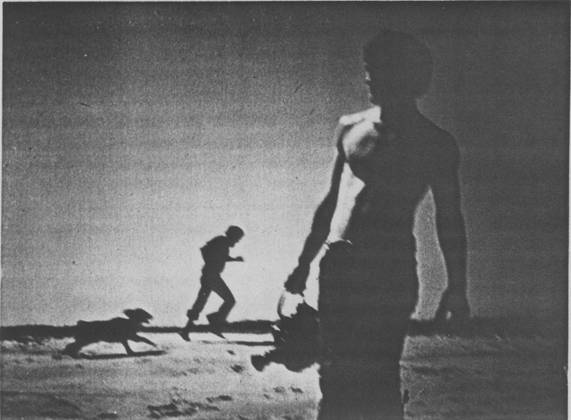 The film passing through/torn formations tells the personal story of the director's mother and of her family. It gathers documents about life in Czechoslovakia and musical excerpts from recordings of the family collection, everything composed in 43 minutes. To Greek people it has been a pleasant surprize, because one can hear an excerpt composed by Manos Hatzidakis, the popular "Never on a Sunday". Hoffman's uncle plays the piece in the film on accordian.
Hoffman's participation at Salsomaggiore Festival has been a sucess. Journalists requested to show his films again, and during the last day, the request was accepted by the festival organizers.
What's Hoffman's opinion of the Festival?
"I'm pleased. This festival is organized well… the atmosphere allows the possibility to meet people, to talk, to exchange ideas. That is very important to me."