(HDV/Orig On 16mm, 9 Min., 2015)
by Philip Hoffman & Eva Kolcze
Sound by Joshua Bonnetta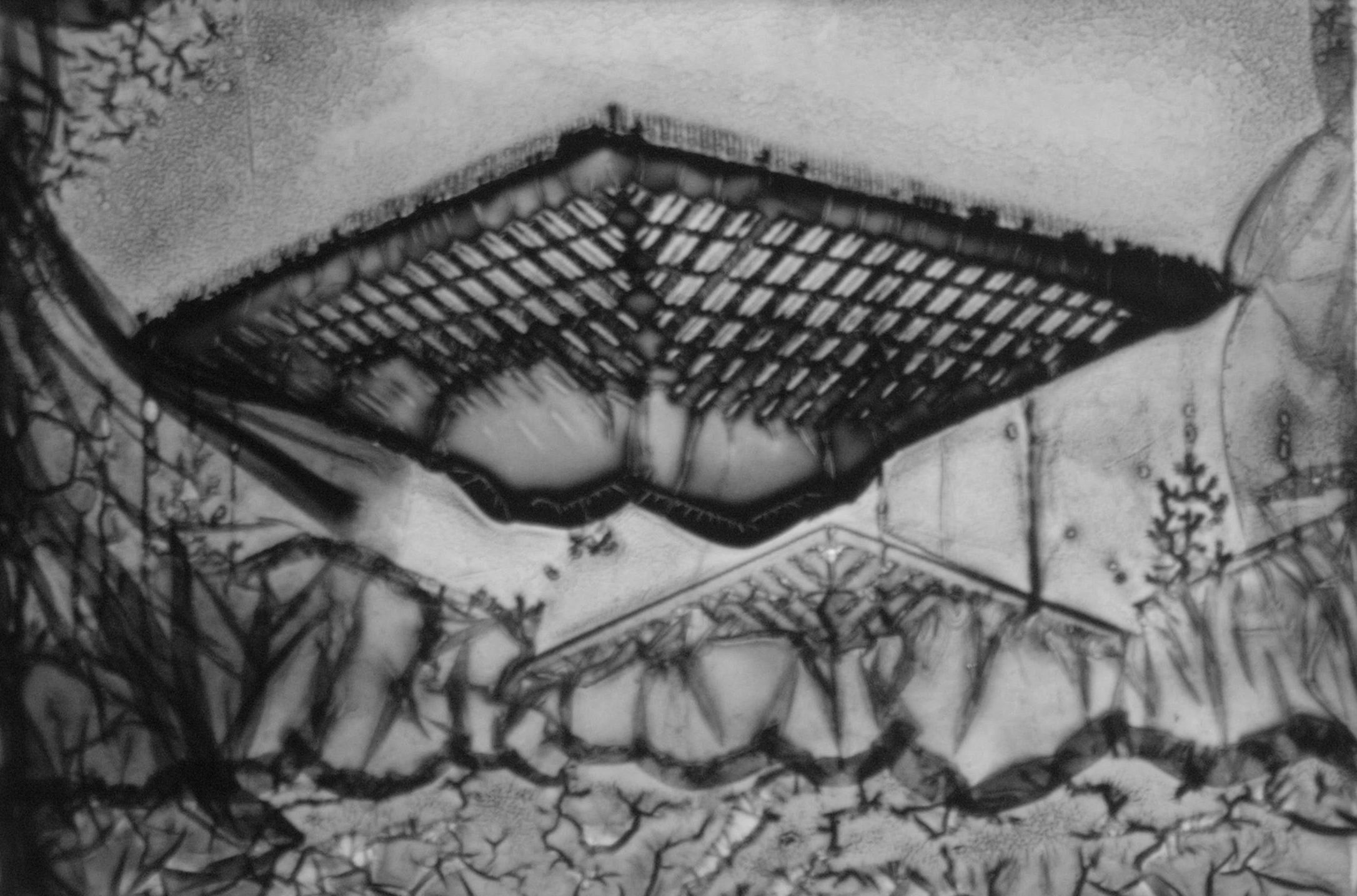 A meditative journey through Expo 67, re-visiting a significant moment in Canadian history using manipulated imagery taken from educational and documentary films. Footage has been re-worked using tints, toners and photochemical techniques to create a vibrant collision of colours, textures and forms. The exhibition returns new, in a startling display of beauty and loss.
REVIEWS & ARTICLES
The rebels and vanguards of Montreal's Festival du Nouveau Cinéma – The Globe and Mail
Writing on `By the Time We Got To Expo'  (Hoffman/Kolcze)
The "New" Nostalgia of Montreal's 44th Festival du Nouveau Cinéma by Olivia Heaney – Los Angeles Review of Books
This "nostalgia for the new" was illustrated most vividly in Philip Hoffman and Eva Kolcze's By the Time We Got to Expo. Screened as part of FNC Lab, the film is a found-footage tableau that explores the grounds of Montreal's Expo 67, which, like FNC, celebrated progress, innovation, and new technologies. By the Time We Got to Expo amalgamates old and new by using tints, toners, and photochemical techniques on loops of promotional and educational footage of Expo events. Underlining the ephemerality of Expo 67 — the innovations it celebrated weren't new for very long — the filmmakers' manipulation of the celluloid gradually renders the images onscreen almost unrecognizable. As the film progresses, the photochemical corrosion of the emulsion strip symbolically performs the decay and disassemblage of the Expo 67 site, fixing it firmly within the past. And yet, the tints and toners used to manipulate the film stock change the "look" of the architecture and iconography of Expo 67. Saturation and shadow make the pavilions — including the geodesic dome that still stands as the Montreal Biosphère — new and different, ushering the archival images of the exposition into the present.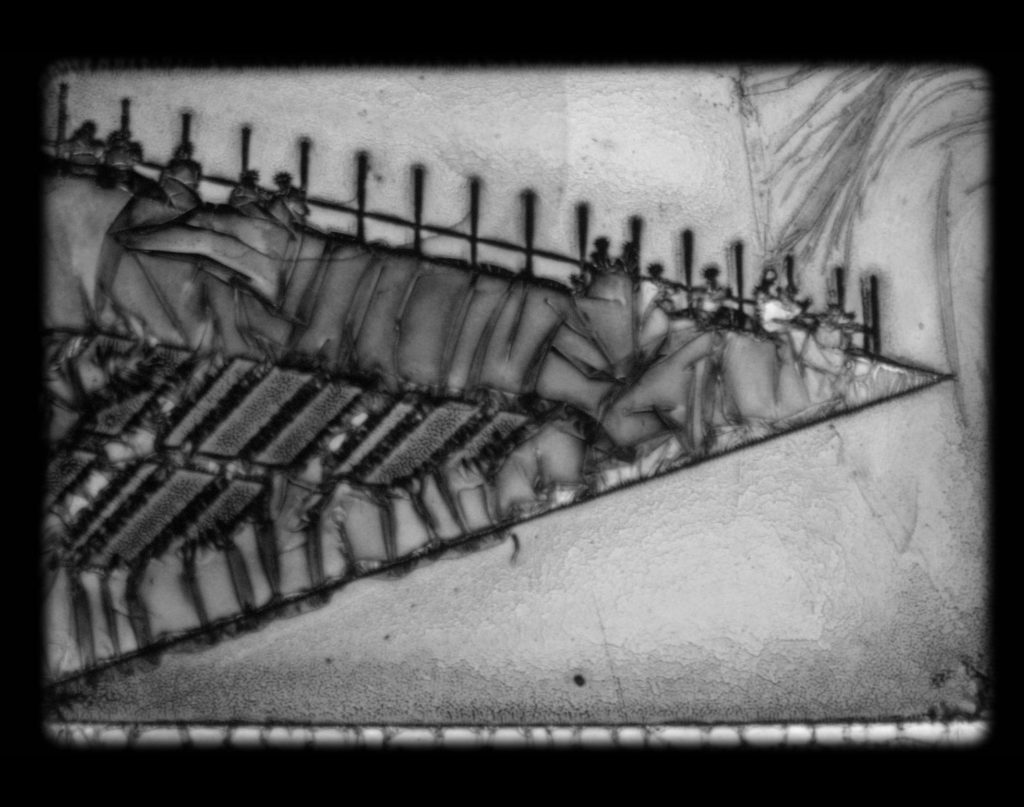 By the Time We Got to Expo's present-day meditation on a past event — one specifically designed to showcase technological progress — suggests a nostalgia not just for the event itself, but also for the novelty it stood for. The film's repetition of the same footage over and over implies a longing to dwell within this novelty, suggesting that the film's nostalgia is, at least partly, for the feeling of the "new."
SCREENINGS
Festival du Nouveau Cinéma & FIFA, Montreal. National Gallery of Canada, Alchemy Film Festival Scotland, Docpoint Helsinki, CFI & Cafe Ex, Ottawa. Images Festival & Pleasure Dome, Toronto. Echo Park, L.A., Jihlava Doc Fest, Czech Rep. Antimatter, Victoria. Lux, London. Winnipeg Underground Fest. Reimaging Cinema: Films at Expo 67 Book Launch, the Gladstone, Toronto, Ont., "In Search of Expo" – MAC, Montreal, National Gallery of Art, Washington, D.C.