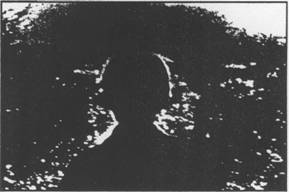 Toronto based filmmaker Philip Hoffman has been making independent films for twenty years and his celebrated works have been seen by festival audiences around the world. Philip is coming to Australia to screen his latest work at the Sydney Film Festival in June and on the way he is stopping off in Perth to present a selection of his short films at the Film and Television Institute.
The films of Philip Hoffman cannot be situated within any specific genre of film making, instead we see a remarkable shift between styles that incorporate the home movie, the idiosyncratic documentary, and the formalist exploration of the permutations of sound and image. Hoffman's cinema is an intensely subjective one, often employing an emotional voice-over to colour the residual traces of the lost and found seen in faded family snapshots, grainy archival 16mm and standard 8 memories. Other works share a lyrical thread in the mode of Stan Brakhage with their graphic and rhythmic effects that engage a viewers perception in a complex dialectical relationship between the techniques of cinema and the physiology and psychology of vision. The poetic intention running through many of Hoffman's images, from the shadowy black and white portrait of a dying grandmother in passing through / torn formations to the ephemeral floating rhythm of a fragmentedcityscape in Chimera can be understood in part as a desire to reconstitute impressions of memory – (the filmmaker enters) "the work of making ghosts of the past for the future." (SamLandels)
Denoting the family as source and stage of inspiration, Hoffman's gracious archaeology is haunted by death, the absent centre in much of his diary practice a meditation on mortality and its representation. His restless navigation's are invariably followed by months of tortuous editing as history is strained through its own image, recalling Derrida's dictum thateverything begins with reproduction. Hoffman's delicately enacted shaping of his own past is at once poetry, pastiche, and proclamation, a resounding affirmation of all that is well with independent cinema today. (Mike Hoolboom, Inside the Pleasure Dome: Fringe Film In Canada, 1997).
Program: river, passing through/torn formations, Kitchener-Berlin, Chimera
Special Matinee Screening attended by film maker Phillip Hoffman on Sunday May 31st, 1998, 5.30 pm at the Film and Television Institute, 92 Adelaide St. Fremantle.
Tickets $7 full or $5 conc/members. Please note change of date!
For all enquiries please contact Sam Landels on 9328 2808 or the FTI on 9335 1055.
This event is proudly sponsored by Imago Multimedia Centre and The Film and Television Institute.